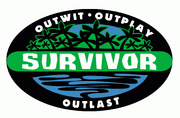 This is JETTEJ's Random.org Survivor page.
Survivor is the the Tengaged version of the classic American version of Survivor. The show follows between 16-20 castaways marooned in an exotic location for a 39 day challenge. They must survive the wilderness in two, three or four teams (known as tribes), comepte in immunity challenges, and the vote at tribal council (AKA Elimation). $1,000,000 is awarded to the Sole Survivor (AKA winner) of each season. There are also Player of the Seasons chosen for each season. The series is hosted by JETTEJoff of Tengaged.
Many castaways will compete in the grueling 39 day challenge, and only one will come out the Sole Survivor.
#
Name
Location
Tribes
Winner
Runner-Up(s)
Vote
Notes
1
The Australian Outback
Herbert River at Goshen Station, Queensland, Australia
Two tribes
of eight
Andrew Haters
Josh "Em" Jay
4-3
First season.
2
Samoa
Upolu, Samoa
Alexis "Lexi" Vazquez
Sally Twontu
6-3
First season with a quitter. First season with 11 castaways at the merge. First season with 9 jury members.
3
Tocantins
Jalapão, Tocantins, Brazil
Brittany Fierce
Courtney Sparrow
5-2
First season to have people switch tribes. Featured the Mutiny twist. First season with 9 people merge.
4
Nicaragua
San Juan del Sur, Rivas, Nicaragua
Two tribes of nine
Christian Michaels
JoJo Palmer
5-4
First season with 18 castaways.
5
All-Stars
Courtney Sparrow
Ethan Zee
Ashley Rivera
4-3-0
First season with the same location as another; first season with all veteran players. First Season With a Final 3. First season with hidden immunity idols. 
6
One World
Upolu
One tribe of fifteen
Graham "Game" Time
Jeff Wilde
5-2
First season with one tribe.
7
Gabon
Wonga-Wongue Presidential Reserve, Estuaire, Gabon
Two tribes of nine
Brianna Queen
Vladmir "Vlad" Zelhini
Yasser Afarat
4-2-1
First season with 18 castaways to not have a tribe switch. First season to have a medical evacuation.
8
Panama- Exile Island
Pearl Islands
Four tribe of four
Jason Who
Violet Choo
5-2
First season with four tribes; First season to feature Exile Island;Had 2 tribe's of all women and two tribes of all men
9
Bermuda Triangle
Jobson's Cove, Hamilton, Bermuda
Three tribes of six
Mona Vanderwall
Sebastian Itas
Whitney Starr
5-2-2
First season with three tribes. First time with a merge of twelve.
10
Palau
Koror, Palau
Two tribes of ten
Robby Millford
Cedric DaBus
Tony Vaha
5-3-0
First season with 20 Castaways. First season without idols since Nicaragua
11
Micronesia- Fans vs. Favorites
Peach Ophree
Blair Woldorf
7-2
10 New Players (called "Fans") versed 10 veteran players (called "Favorites"), First season to have a final 2 with one veteran and one newbie. First season with no ties.
12
Vanuatu- Second Chances
Efate, Shefa Province, Vanuatu
Two tribes of nine
Missy Avanto
Roshy Singh
4-3
First season with more than one tribe swap. Featured 18 castaways returning for a second chance.
13
South Pacific
Tonga
Nora DeJapoli
TJ "Hurricane" Midnight
Matthew Gentle
4-2-1
First season with ties since Micronesia. First season since Palau to feature a final 3 format. 
14
China
Zhelin Reservoir,

Jiujiang, Jiangxi, China

Two tribes of eight
Lindsey Pickman
Tobias "Tobi" Smith
5-2
Featured 3 ties and had 3 people 'idoled' out of the game. The first person eliminated was purple rocked instead of voted out.
15
Marquesas- Back To Basics
Nuku Hiva, Marquesas Islands, French Polynesia, France
Elliot Sidney
Spidera "Big Daddy" Boom
6-1
Went "Back To Basics" which featured no hidden immunity idols and a normal merge. Elliot Sidney made Survivor history as the first finalist to make it to the end with 0 votes against him.
16
Thailand- Garden of Eden
Ko Tarutao, Satun Province, Thailand
Featured the Garden of Eden twist.
Season Rankings
Edit
1. All-Stars
2. Vanuatu-Second Chances
3. Micronesia-Fans Vs. Favorites
4. Australian Outback
5. China
6. Panama-Exile Island
7. Samoa
8. Palau
9. Tocantins
10. Bermuda Triangle
11. Gabon
12. South Pacific
13. Marquesas
14. One World
15. Nicaragua

Winner Rankings
Edit
1. Courtney Sparrow (All-Stars)
2. Andrew Haters (Australian Outback)
3. Alexis "Lexi" Vazquez (Samoa)
4. Missy Avanto (Vanuatu)
5. Lindsey Pickman (China)
6. Graham "Game" Time (One World)
7. Mona Vanderwall (Bermuda Triangle)
8. Elliot Sidney (Marquesas)
9. Robby Millford (Palau)
10. Jason Who (Panama-Exile Island)
11. Brittany Fierce (Tocantins)
12. Peach Ophree (Micronesia)
13. Nora DeJapoli (South Pacific)
14. Christian Michaels (Nicaragua)
15. Brianna Queen (Gabon)

Community content is available under
CC-BY-SA
unless otherwise noted.