Welcome to the CJBB Wiki Page!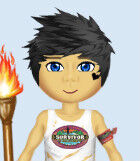 CJBB is a Big Brother Group Series on Tengaged.com hosted by Tengaged User, Connor_. The CJBB Series is currently beginning its third season. All seasons of CJBB follow the format of the US and Canada Television show "Big Brother," a game in which 12-16 people live in a house together and compete for power, and ultimately a cash prize.
Link to CJBB Main Group: http://www.tengaged.com/group/6808
Season #
Season Name
Premiere Date
Finale Date
HouseGuests
Winner
Season 1
Eye For An Eye
January 30th, 2016
March 13th, 2016
15
Daulton7996
Season 2
Evil Brother
March 20th, 2016
April 20th, 2016
16
amf7410
Season 3
Third Degree
May 3rd, 2016
June 13th, 2016
18
Coyle14
Main article: CJBB1: Eye For An Eye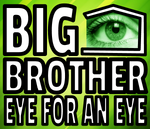 The first season introduced 15 HouseGuests to the series on January 30th, 2016. These 15 HouseGuests battled for 25 days for the title of CJBB1 Winner. The main twist this season was the "Eye For An Eye" twist, which allowed the evicted HouseGuest to name a nominee to sit beside the two nominees of the Head of Household. Daulton won our first season by a vote of 6-1.
Main article: CJBB2: Evil Brother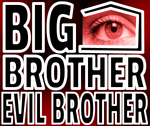 The second season brought 16 HouseGuests into the CJBB House, but this season, things were led by Evil Brother. Each week, Evil Brother unleashed a twist into the game to throw a wrench into the plans of our HouseGuests, like making eviction votes public, a temporary duos twist, and a forced veto. Andy won season two by a vote of 6-3.
Main article: CJBB3: Third Degree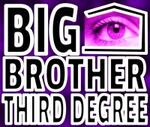 The third season brought 18 HouseGuests into the CJBB House, but this season, the Head of Household was tasked with nominating three HouseGuests instead of two, and the HouseGuests had to vote to save one nominee. Cole won season three by a vote of 6-3.
Community content is available under
CC-BY-SA
unless otherwise noted.