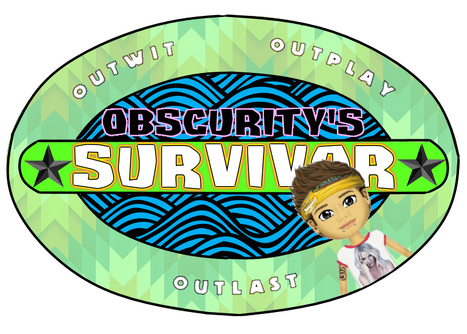 Obscurity's Survivor series is an online franchise based on the Survivor game, and is currently in its eighth season.
The series is hosted by Obscurity.
#
Name
Location
Tribes
Winner
Runner(s)-up
Vote
1

Japan
Irabu, Japan

     Fusang
     Kumaso
     Emishi

     Danketsu

Mike
Jenz
5-2
2
Arabia
Hawar Islands, Bahrain

     Uyunid
     Jabrid
     Usfurid

     Wehdah

Patrick
Khianna
8-1
3
Greece
Falkonera, Greece

     Athens
     Corinth
     Sparta
     Thebes

     Omofylófilos

Nick Y.
Benry
4-3
4
New Zealand
Arapawa Island, New Zealand

     Moriori
     Tainui
     Waitaha

     Giorgio Armani

Rhys
Sim
5-2
5
Madagascar
Masoala National Park, Madagascar

     Sihanaka (Brains)
     Mahafaly (Brawn)
     Antaimoro (Beauty)

     Penguins of Madagascar

Sean
Brayden
8-1
6
All-Stars
Isla Contoy, Mexico

     Fregata
     Auritus
     Caretta
     Mydas
     Imbricata

     Piñatas

Sterling
Kenneth
6-3
7
Scorched Earth
Al-Abbas Island, Syria

     Ruwala
     Hassana
     Abadah

     Damascus
     Aleppo

     Seguna Tedana

Jera
Alessandra
JeriBeth
4-3-0
8
Azores
Graciosa Island, Azores

     Corvo
     Flores

     Terceira

Brittany
Andrew
Anthony
4-3-1
Community content is available under
CC-BY-SA
unless otherwise noted.