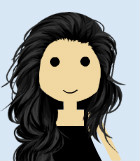 Ontario is a user on the
Tengaged
website.
She is a Green Level. She likes Survivor and Big Brother. She is formaly known as Pamela, and now known as Blondelle B.
She was a competing castaway in LoganWorm's Survivor: Redemption Island. The merge has taken place and she was very close in winning one of the first individual immunities. Coming from the Zapatera tribe, she had a disadvantage in numbers in the merge, but managed to survive and see an Ometepe get voted off. She created the Merged Tribe name Zapé for LoganWorm's Survivor: Redemption Island . She Placed 1st (Sole Survivor) onLoganWorm's Random.org Survivor: Cook Islands. She then entered Seth's Big Brother on Day 12 as a twist.
Survivor & Big Brother:Edit
Community content is available under
CC-BY-SA
unless otherwise noted.